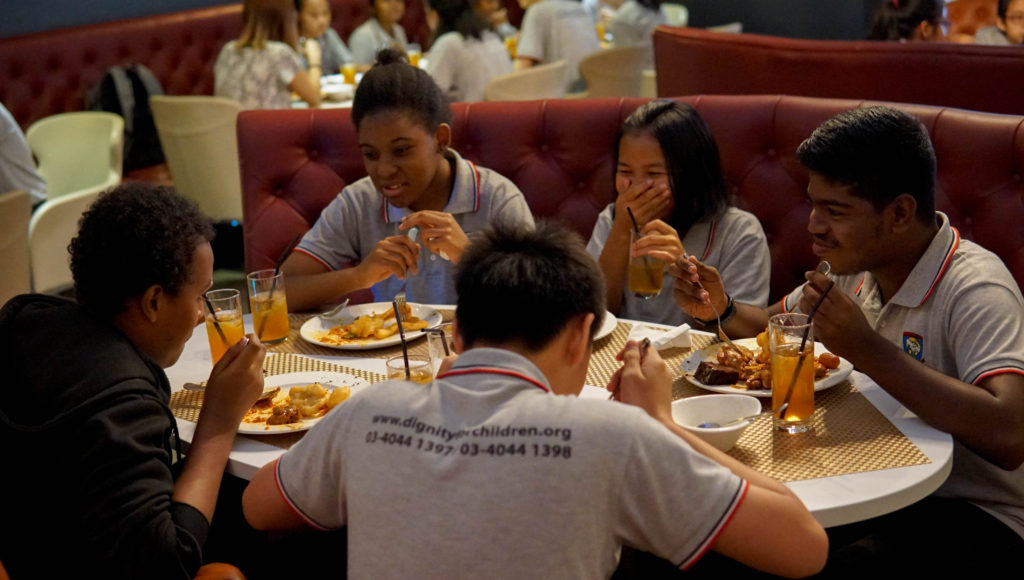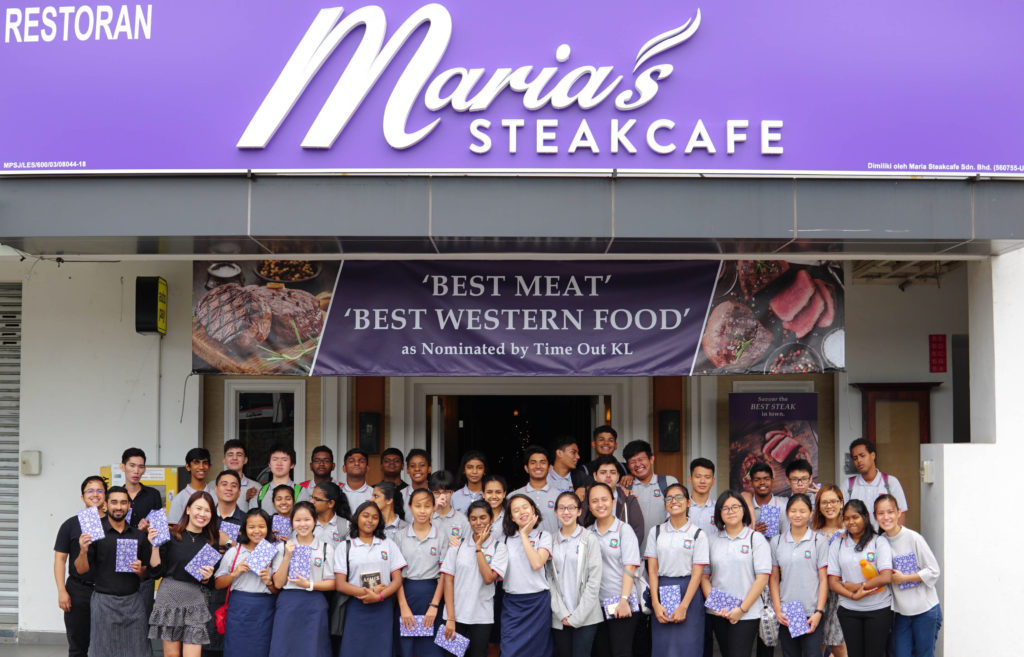 Xmas Lunch with children from Dignity for Children Foundation (2018)
On 6th December 2018, we hosted our first Christmas community lunch at our new outlet in Bandar Sunway, inviting 35 underprivileged students of the Dignity for Children Foundation, along with 2 of their teachers.
The students and their teachers tremendously enjoyed Maria's SteakCafé's Fish & Chips, Spaghetti Bolognese, Sausages, Sandwiches and Mushroom soup. Celebrating the joyful season, there were Christmas gifts for everyone, ending a memorable lunch for a great group dining experience.
The Dignity for Children foundation is a non-governmental organisation that provides holistic care and education for urban poor children in Kuala Lumpur, Malaysia. It supports, educates and prepares the underprivileged for future employability.
For the record, we at Maria's SteakCafe have been supporting the Dignity for Children Foundation with monthly donations that help assure a future for these students, being involved in not just monetary donations but also educating some of the students in Food and Beverage (F&B) training.
Celebrating Mother's Day with mothers and children from the Dignity for Children Foundation (2019)
On 3rd May 2019, 66 mothers with their children from the Dignity for Children Foundation celebrated Mother's Day with a Luncheon at our Bandar Sunway outlet.
Everybody was treated with a scrumptious 3-course meal consisting of our popular dishes. The restaurant was filled with love and excitement all around as the children passionately and creatively garnished the chocolate pudding with their own favourite toppings as an expression of love for their mothers.
They also brought home a special framed photo taken with their mothers, creating a lasting bonding moment while having a wonderful time at Maria's SteakCafe, the best steakhouse in town.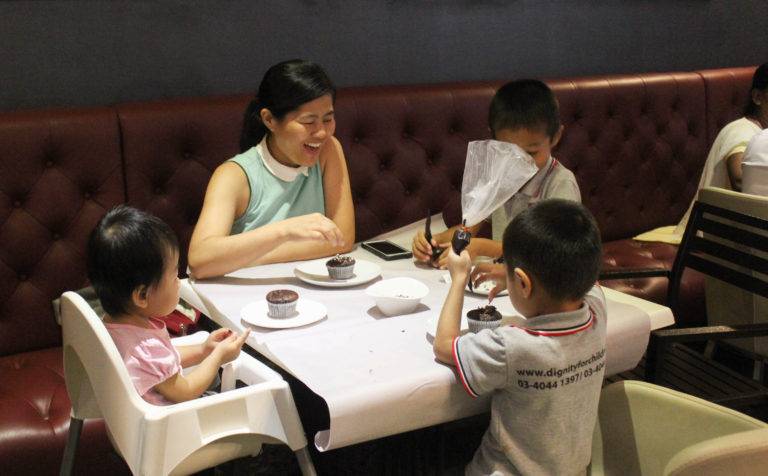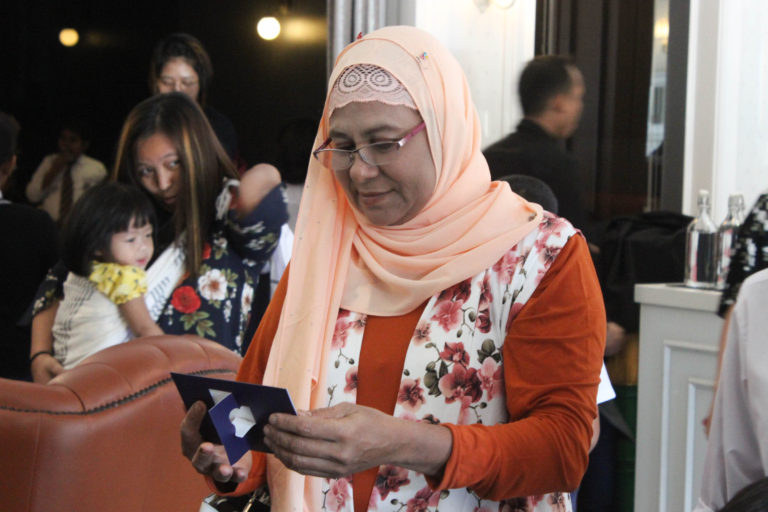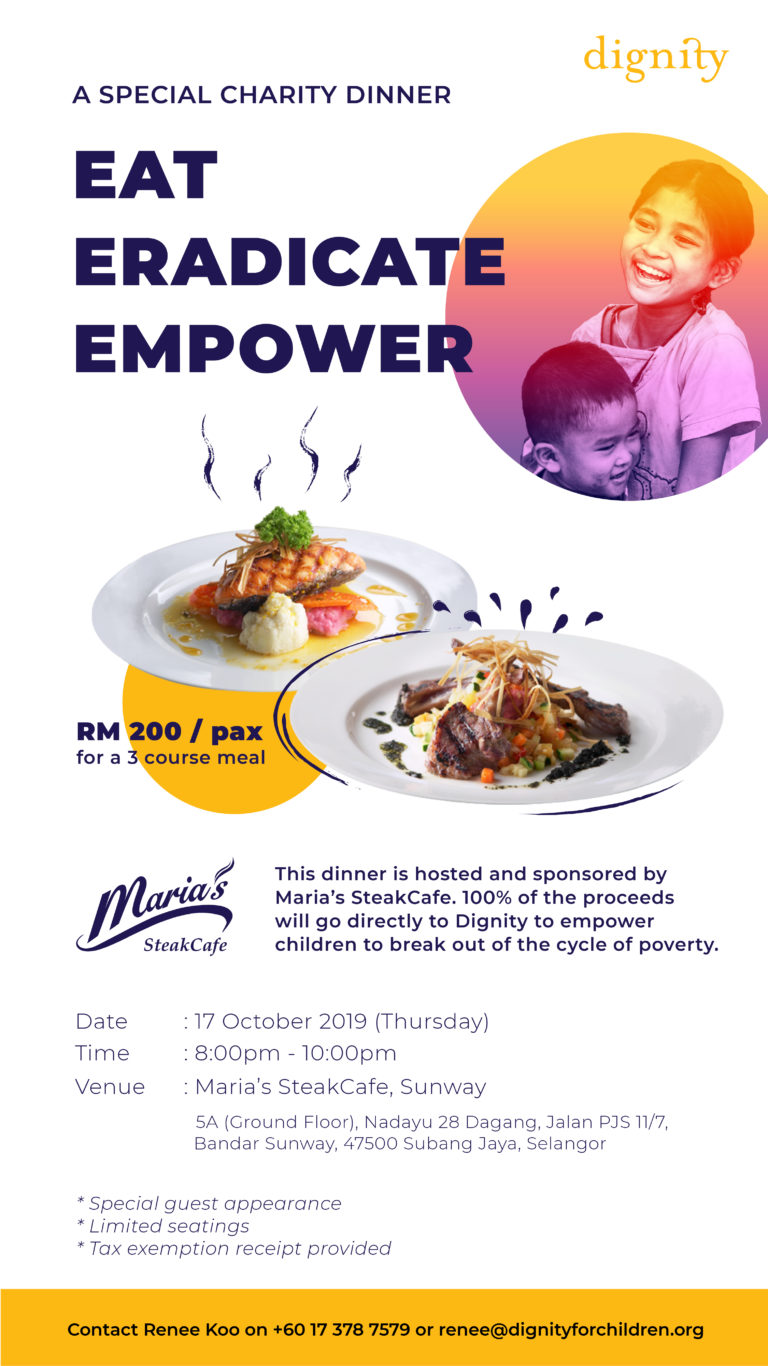 On 17th October 2019, we hosted a charity dinner, jointly organised by Dignity for Children Foundation. The event, in conjunction with United Nations' International Day for the Eradication of Poverty was held to empower more underprivileged and marginalised children to break out of the poverty cycle – and this is done through receiving quality education.
Guests were treated with our luscious 3-course meal for only RM200 per person. All proceeds from the event were channeled towards the education fees for the children studying in Dignity.
A Christmas Feast for Dignity for Children Foundation (2019)
The Christmas 2019 holiday season saw 35 children and a teacher from the Dignity for Children Foundation invited for a Christmas Lunch at our Bangsar outlet.
Our guests-of-the-day enjoyed a delicious 3-course meal, starting with a Cream of Mushroom Soup, followed by Chicken Spaghetti Alla Siciliana, and our homemade dessert, Moist Chocolate Cake with premium vanilla ice cream.
The children had a blast decorating their very own 'Gingerbread Man' and each received a special Christmas present to bring back home.
The day was completed by their angelic voices performing an exclusive Christmas Carol for those who were present. It was certainly a memorable day as we got to share the joyful celebration with them.
Dignity for Children Foundation
Since 2018, we have been championing the energy and efforts by Dignity for Children Foundation, a one-stop holistic, community learning centres for the underprivileged urban poor. Their main aim is to address the educational needs of children from pre-school level to IGCSE 'O' level and vocational skills.
Maria's SteakCafe has contributed monetary and venue aids in facilitating educational trainings at eat X dignity. The trainings include:
Hygiene and Cleaning Up
Food Handling and Preservation
Communication
Professional Development
Keeping Up With the Competitors